GILA RIVER FIRE DEPARTMENT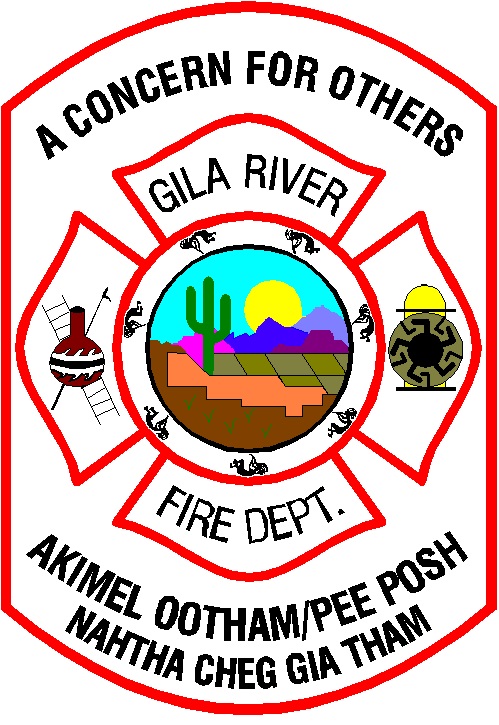 The Gila River Fire Department was established by GRIC between 1955 and 1962 as a volunteer fire agency over the large land base of 584 sq mi. As economic development and contemporary challenges increased on the community, GRIC recognized the need for a full-time professional fire department. In 1995, Governor Mary Thomas and former Blackwater volunteer fire chief Cecil Antone, ushered in the transition of the volunteer agency to a professionally trained organization that was designed to meet the dynamic fire/rescue/ems needs of the community. The Fire Department was equipped with the ability to adapt to the emergencies of all people within the community and to our neighboring mutual-aid partners when necessary.
The GRIC Fire Department provides a broad range of services including: fire suppression services for wildland, structure and vehicle fires, emergency medical services in partnership and support to Gila River EMS, hazardous materials mitigation, search and rescue operations, code compliance and enforcement, and various forms of community services and public assistance.
The Gila Fire Department will provide the highest level of public service and professional performance and aggressively preserve, protect, and defend the community with integrity as it embraces the ever-changing challenges in today's contemporary world.
Our Mission
The Gila River Fire Department is committed to providing the highest level of public service to all of the people within our Community.
We are committed to the protection of life and property in emergencies, the prevention of fire through rapid intervention and development of progressive public education and code enforcement programs.
We will build and maintain the Community trust by holding ourselves to the highest standards of professional performance, education and ethics.
We strive to continually serve the people of our Community with "A Concern For Others"
Our Vision
To be a Fire Service Organization of the highest professional standards that aggressively preserves, protects and defends the Community and our members through unity, acceptance, integrity and commitment to customer service values as we meet new challenges.