Get Involved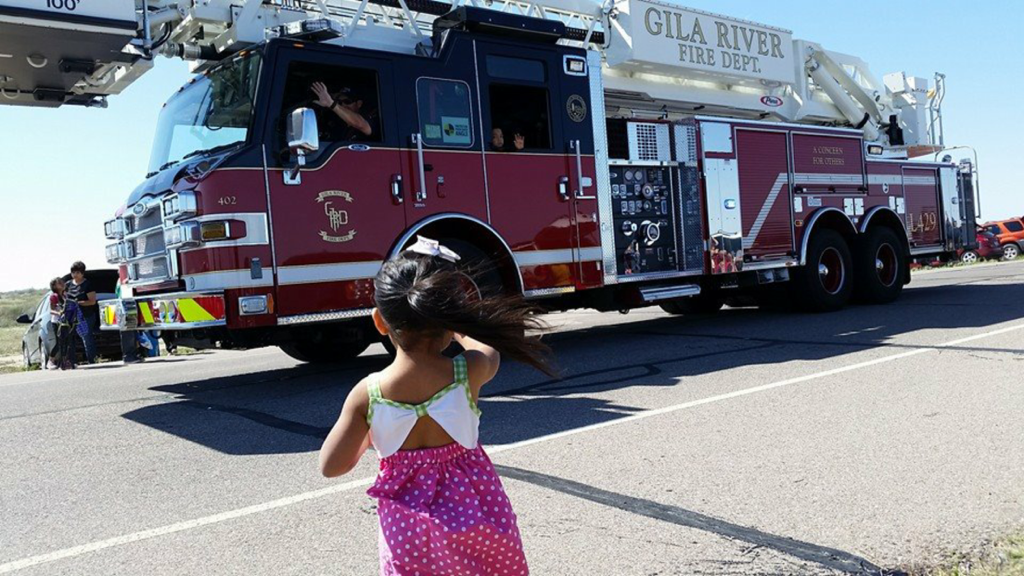 The Fire Department provides services to the community that go well beyond their training of EMS and fighting fire. The fire department provides public education, assistance to community members, holiday meals to families in need, the Christmas Angel program which delivers toys to foster children and children in need during the Christmas season, school public safety education, participating in water days at school functions, critical incident stress debriefing, counseling, hosting events at the fire stations and a myriad of other activities at the request of community.
First Responder Training Program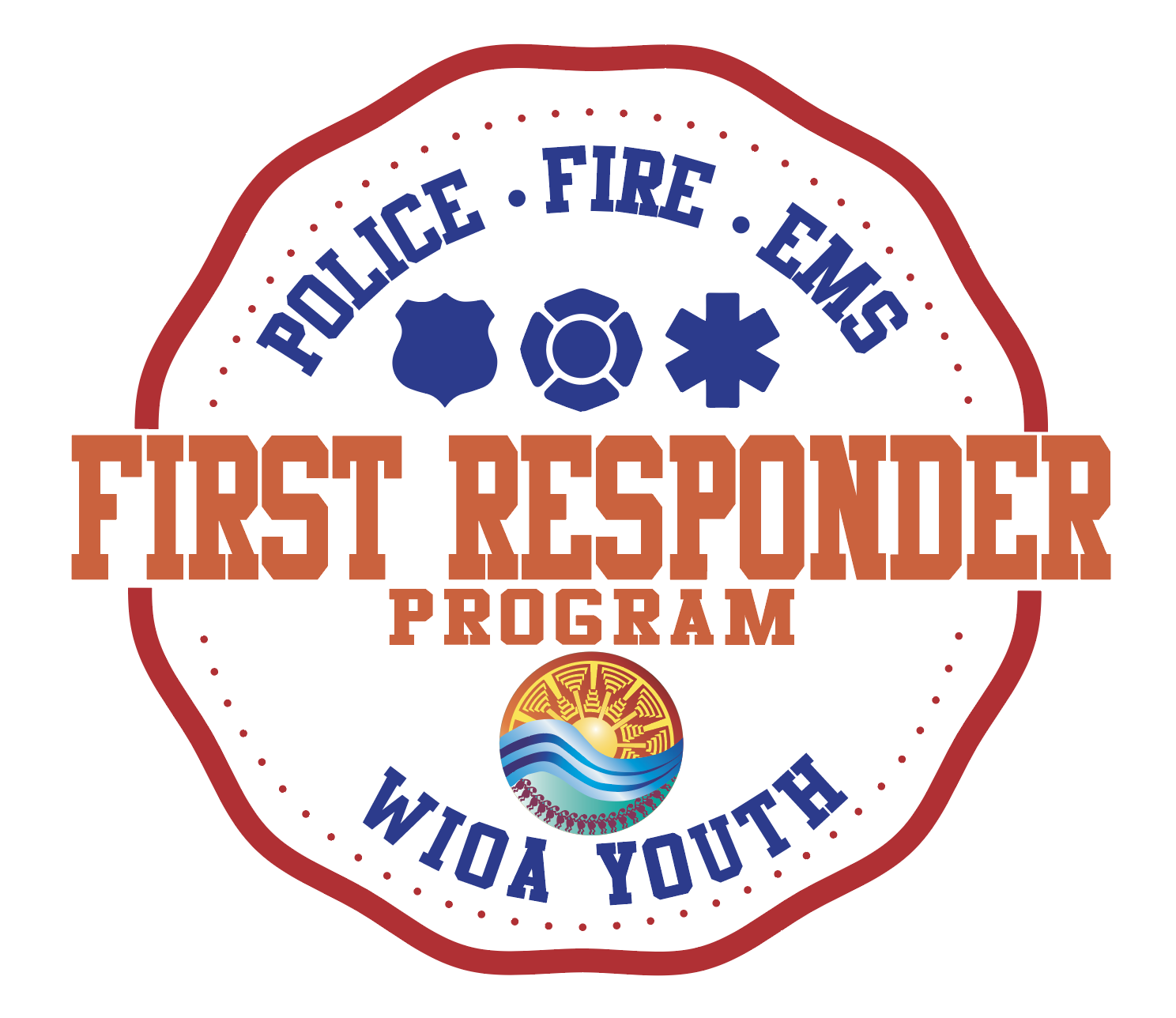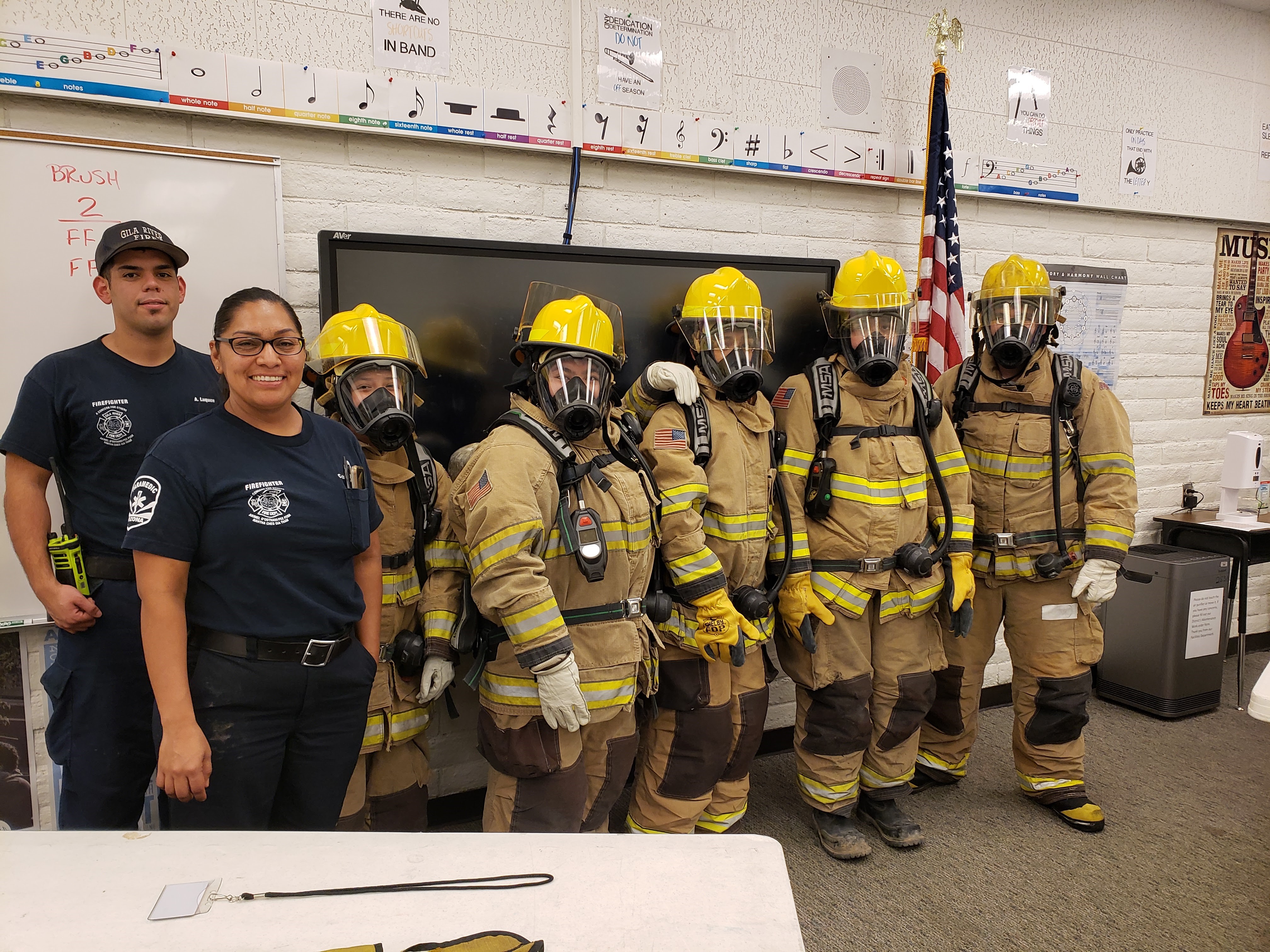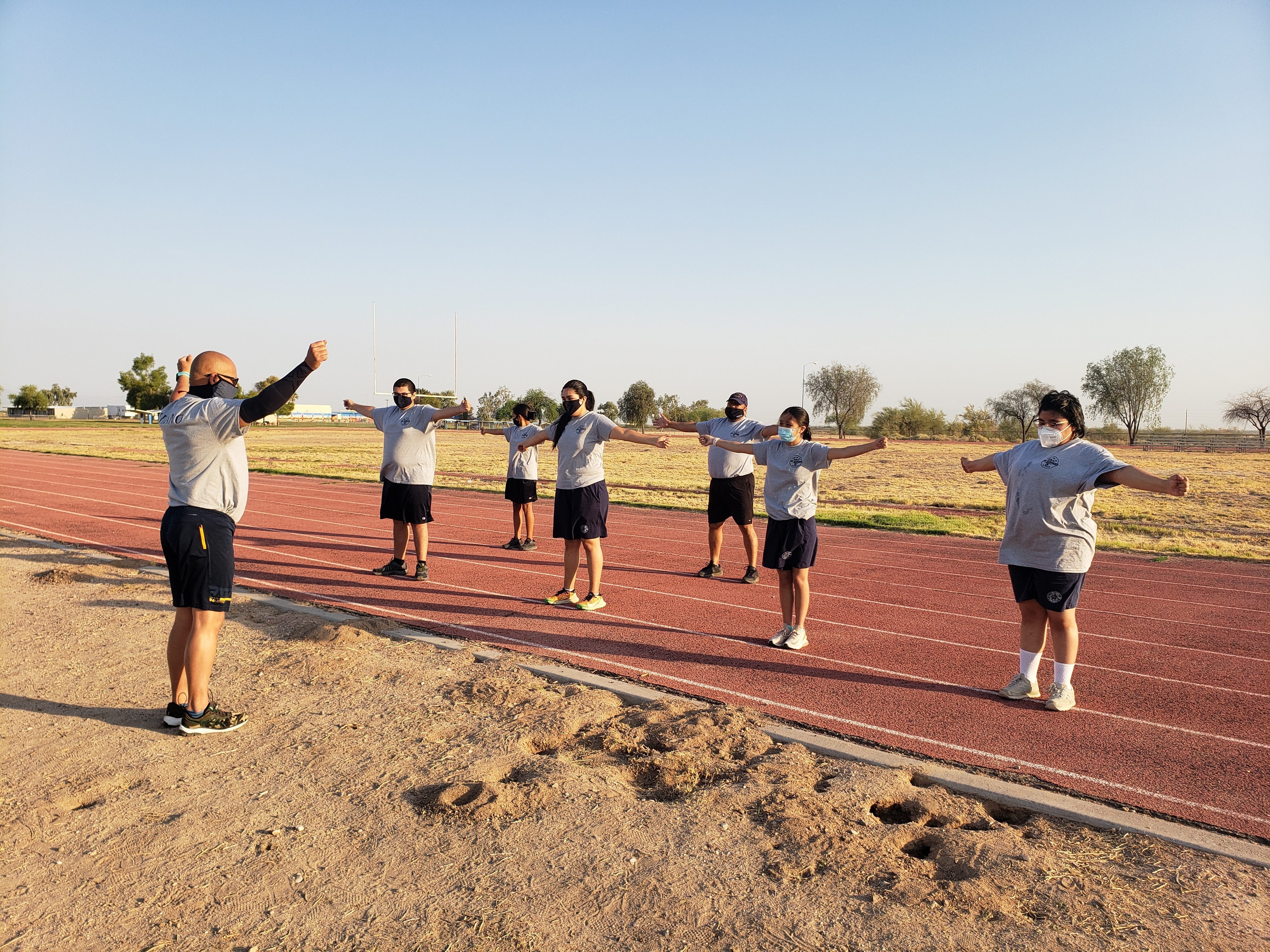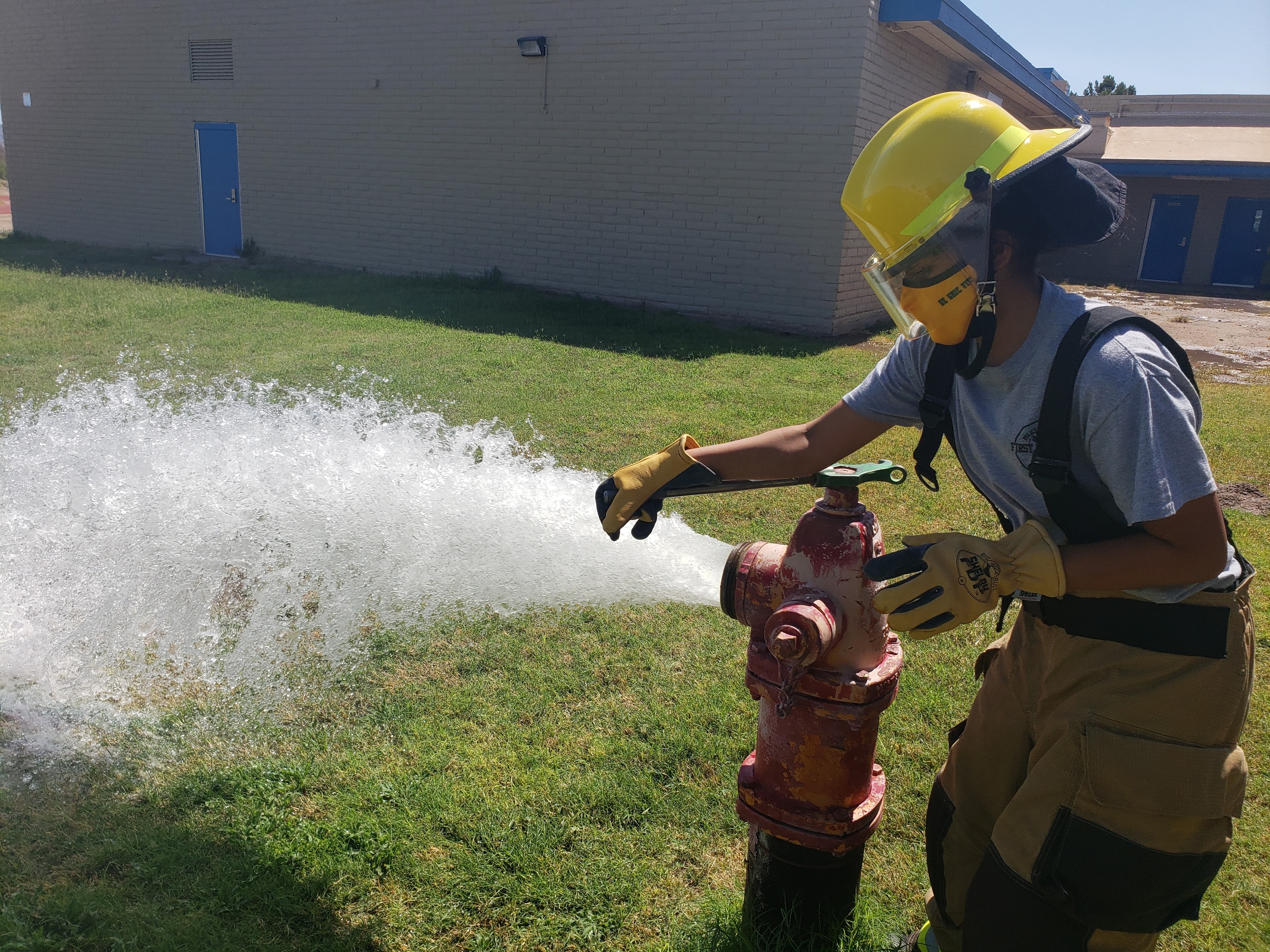 The First Responder Program is designed to educate and involve GRIC young adults aged 14-24 with public safety operations. The program is sponsored by GRIC Employment & Training Youth Program along with the Fire Department, Police Department and Gila River EMS. The program offers an insightful look into each branch of public safety's day-to-day operations. The First Responder Program's primary function is to help guide cadets towards a career in public safety while providing an atmosphere of trust between public safety and the youth of the community. FRP participants will receive hands on operational experience and one-on-one instruction with public safety members. Applications are accepted starting in March for the Summer program. Whether the participant has an intent to work in public safety or is curious about public safety operations, the participant will gain an experience of GRIC public safety expectations, operational skills and build relationships. For more information on the First Responder Program please contact
GRIC Employment & Training Youth Program
at (520-562-3388).
Crisis Response Team and Volunteer Opportunities
Members of the Gila River Crisis Response Team are dedicated volunteers with the Gila River Fire Department trained to provide assistance to community members and visitors to the Gila River Indian Community during traumatic events. The team responds along with traditional fire, police, and emergency medical units when victims or their families could benefit from additional support, such as transport to the hospital to be with their loved ones, information on available resources and services that might help them through a difficult time, or guidance and direction concerning the steps to take after traumatic events such as house fires, car accidents, or the unexpected death of a loved one.
To become a member of the Gila River Crisis Response Team, or for more information, contact:
Crisis Response Team Program Manager
Phone: (520)796-5905
Volunteering on CRT
Benefits of Volunteering with the Gila River Crisis Response Team:
A one-of-a-kind volunteering opportunity as an emergency responder
Provide support to community members when they need it most
Extensive free training opportunities
Ideal volunteering opportunity for those seeking a career in the fire, police, or emergency medical field
First Steps to join the team:
Fill out application
Attend the free Crisis Interventionist Training Academy
Schedule a meeting with the CRT Program Manager
Gila River Crisis Response Team Volunteer Requirements:
21 years of age
High School Diploma or GED
Valid Driver's License
Fingerprinting/Criminal Background Check
Drug Testing/TB Testing
Panel Interview
Training Includes:
Crisis Interventionist Regional Training Academy (One Saturday 8 am - 6:00 pm)
Gila River Fire Department specific Crisis Response Team Training (Includes cultural awareness, radio communications, incident reporting, area familiarization, etc.)
15 passenger Emergency Response Van Driver Training
Psychological First Aid (PFA)and SAFER-R Training
Healthcare Provider Level CPR/AED Training & Certification
Ride Along Program
The Gila River Fire Department provides the opportunity for civilians to participate in our Ride-Along Program. We hope to give you a close up look at your Fire Department serving within the community.
We want your time with us to be an educational and enjoyable experience; however, we are emergency responders and you may respond to incidents that are extremely dangerous. The Company Officer will advise you when the scene is safe enough for you to enter.
A few guidelines regarding the Ride-Along Program:
We ask that your grooming attire be neat and conservative. Pants or slacks, an appropriate shirt, i.e., golf shirt or blouse, and sturdy closed-toe shoes are required. No shorts or dresses/skirts will be allowed. Individuals who do not meet these requirements will not be permitted to observe.

All observers will sign a Gila River Fire Department Waiver of Responsibility prior to the beginning of the observation period.

The Company Officer will sign as the witness.

The waiver will be sent to Fire Administration at the end of the shift.

Observer must leave a copy of photo identification with the Captain prior to observation period.

The Company Officer has the responsibility to terminate the ride along at any time that he/she feels that the observer is displaying unprofessional behavior towards the crew or the citizens we serve. If unprofessional behavior is displayed, the Company Officer will complete an Observer/Candidate Encounter Form and send it to the on duty shift commander. Understand that this information is kept for review by our selection committee during our hiring process.

The Company Officer will brief you on safety instructions. The areas covered will be:

-Vehicle and seat assignments

-The Communities seat belt policy.

-The requirement to wear the observer badge and safety vest. Both will be worn on all emergency scenes.

Remember that you are an OBSERVER ONLY!

There may be incidents where it may not be prudent for you to view an incident, for reasons of personal safety, or the sensitive/graphic nature of the fire or police incident. You may be asked to stay with the apparatus until the crew returns.

Observers will not be allowed to use cell phones or 2-way radios while observing emergency calls.

Observers will not be permitted to carry cameras on the apparatus unless they are reporters on approved assignments.

We request only one observer ride-along per shift

Emergency activities may delay your scheduled return to quarters.

If you observe between the hours of 11:00 am and 5:00 pm., you may opt to eat with the crew. The Captain will advise you on the cost of each meal.
-NOTE-
The Observer is responsible to provide transportation to and from the designated ride-along station.