Fire Prevention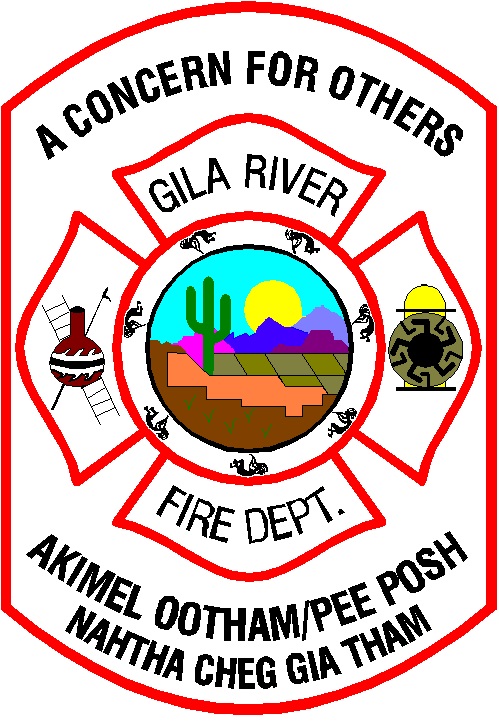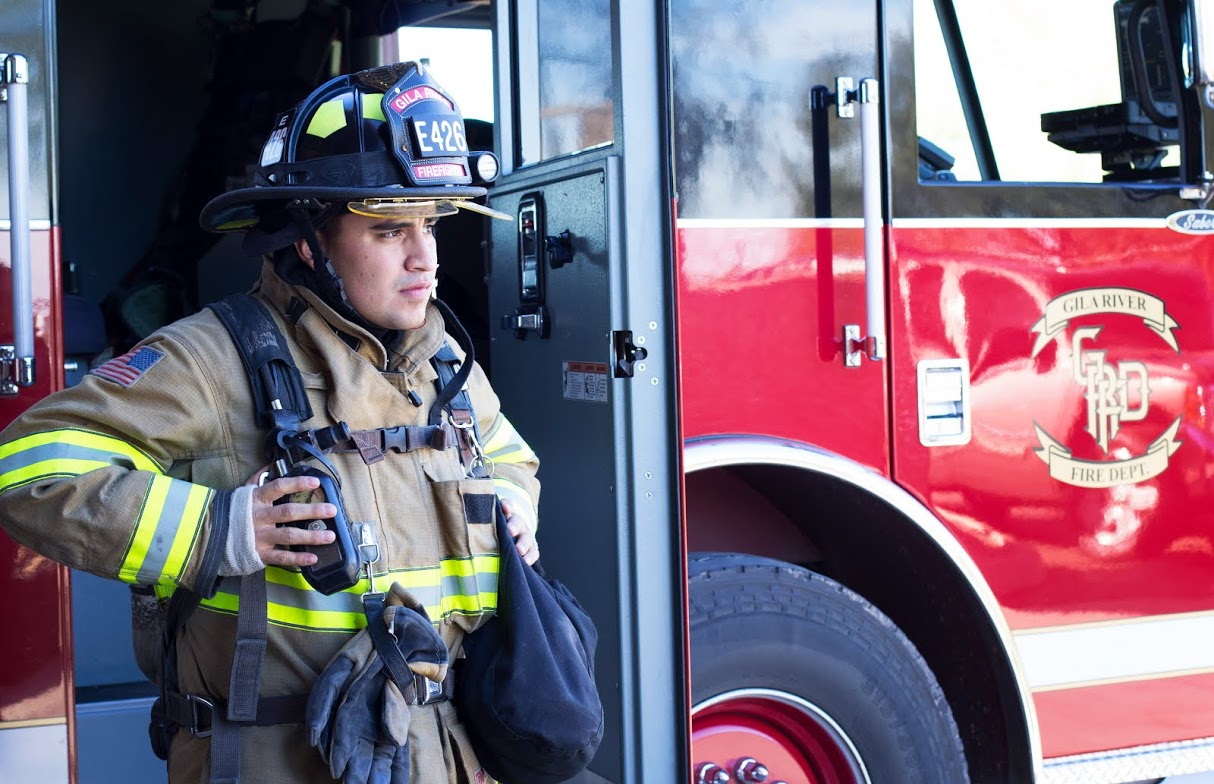 Gila River Fire Department is committed to the prevention of fire through the development of progressive public education and code enforcement programs. We are using the most current International Fire Code (IFC) with Community amendments. A copy of the IFC with Community amendments can be requested through Fire Prevention.
Permits and Request Forms
GRFD provides Inspections through the GRIC Life Safety Code Title 21 and Permits for a variety of special events. Please specify on the permit form what service you are requesting:
14 day permit request notice prior to event (non-rush permitting)
Rush Fees; within the 14 day requirement; $200
No special event stand-by required ONLY by the GRFD as determined by GRFD FPB
Stand-by for event generally within the four hour minimum requirement generally may include the inspection ONLY when the inspection runs continuous with the event.
No venue, tent, event may begin operations (allowing the visiting/paying public) inside until approve by GRFD FPB inspectors are given and the permit(s) are presented.
Inspections are conducted between 0700 (7 AM) and 1530 hours (3:00 PM), Monday through Friday excluding Federal or Tribal holidays. Generally, these inspections presently are not being charged for. (This is a case by case basis depending on the event and if stand-by is required during these times).
After hours inspections include; before 0700 hrs (7AM) after 1600 hrs (4PM) federal and tribal recognized holidays and weekends. Inspections that require extended timelines that carry over past the normal working hours may be charged the $200 fee and may include Fire Inspector stand-by times at $50 per hour as well. These will be charged.
Returns for Inspection due to set-up not ready or code violations preventing a permit being issued, may result in a $200 fee.
Charges at this time are; $200.00 charge minimum and stand-by at $50 per hour, the stand-by may include additional hours based on timelines; example, inspection and standby requires the inspector to be onsite for four hours and twenty minutes, the additional stand-by hour may be included, we only do an hourly rate.
Fire Inspectors conducting stand-by due to crowd sizes, types of the venue or as determined by the GRFD Fire Marshal/Deputy Chief will remain on-site of the venue until the visiting public has departed. Staff only remaining for tear-down/disassembly only generally does not require the Fire Inspector to remain on-site unless they are or have observed a hazardous situation or there is an event/incident requiring them to still be working in their official capacity for the GRIC/GRFD.
All billing is submitted by GRFD and processed through GRFD Administration for the GRIC. Payments must be presented to the GRFD Fire Administration building located at fire station 429, 5002 N. Maricopa Rd. P.O. Box 5083 Chandler, Az. 85226 (near Wild Horse pass Motorsports Complex)
PAYMENTS: Business check, Money order or Cashier's check made out to; Gila River Indian Community, ONLY accepted
Note on payment: Event info for check monies covered
NO cash or above mentioned type of payments for stand-by or permitting/inspecting are to be given to your fire inspector for any reason.
No payments may be given to GRFD administration unless a billing statement has been created and all documents are submitted.
Attempting to circumvent this process or to attempt and utilize the products without a permit or GRFD Fire Inspector approval may result in; fines, loss of tribal license and business opportunities anywhere within the community for no less than one calendar year from loss of privileges, product confiscation and potential legal charges depending on the severity of the incident.
Payment rates and conditions may change at the approval of the GRIC, notifications of these changes will be provided for any upcoming events, inspections or stand-by that have been approved and scheduled prior to the changes.
Updated IFC code changes may occur and will take affect for any new plans/permit request submittals after the date of code /adoption has occurred and in effect.
When in doubt, feel free to contact the GRFD Fire Prevention Bureau concerning your future / upcoming event by calling

(520) 796-4500

and as for fire prevention or the Fire Inspector if you know his name. If you have your fire inspectors contact information you may contact them directly.
To request a Permit Application click here
To request an Incident Report click here
Return forms back to grfdfirepreventiondivision@gric.nsn.us